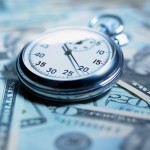 With 59 "shopping days" left for federal agencies to use their 2011 contract dollars, the time for major purchases is over, government procurement officials and industry analysts said Tuesday.
The government has around $120 billion left for agencies to spend on contracts for the remainder of the fiscal year, up from about $114 billion that agencies had to spend around this time last year, Ray Bjorklund, chief knowledge officer at Deltek, a government market analysis firm, told a contractors and federal procurement officials at a discussion on the last quarter of federal procurements.
Bjorklund said the data he traditionally uses to determine available dollars is no longer available from the Office of Management and Budget, so his estimate is based on the spending delay caused by a series of continuing resolutions. The late approval of a final appropriations bill for 2011 held agencies back from planning major acquisitions and beginning the procurement process, he said.
Agencies will likely use their remaining dollars for small purchases and use existing contract vehicles because they can accommodate less complex transactions in short periods of time, Bjorklund said.
Officials with the General Services Administration's acquisition services, who also participated in the discussion hosted by the Coalition for Government Procurement, said they are getting more calls from agencies wanting to use multiple award schedules, blanket purchase agreements and other contract vehicles run by GSA. Those vehicles are set-up to leverage agency buy-in for better prices and shorten the procurement process by assessing and accrediting contractors ahead of time.
GSA assistant commissioner Mary Davie, who oversees many of the agency's technology contracts, said she expects a 25 percent increase in IT purchases using GSA federal supply schedules and other contracts next year.
Though contract dollars are being cut in the 2012 budget and will likely be deeper after deficit reduction deals are finalized, there is a silver lining, Bjorklund said. As agencies try to find efficiencies, they will need help, he said. For example, data center consolidation could require hiring people to move equipment and furniture, or agencies may have to retrain employees that are being moved or given new tasks.
"In that net decrease, whatever is left to spend might be on learning, exploring or doing things that make government more efficient," he said.