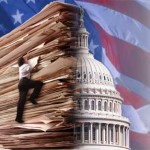 In sports parlance, it's known as going for the gold. The term also applies in government contracting, as more and more companies are seeking the gold to be found in the large federal indefinite-delivery, indefinite-quantity contract vehicles.
"Come July and August, the IDIQs light up like Christmas trees," said Paul Strasser, senior vice president and general manager of Dynamics Research Corp.'s federal group. "There are task orders going out like crazy because, with the continuing resolutions, agencies are trying to spend the money they have allocated. The IDIQ has become by far the vehicle of choice. So you have to prepare."
"The smarter smaller companies are looking at the vehicles earlier and seeing what resources it's going to take to win," said Mark Amtower, co-founder of the Government Market Master certificate program at the George Mason University School of Management and a Washington Technology contributor. "The large companies have two avenues. They can buy a company that owns the IDIQ or wait until the recompete and try to win it. However, there are no guarantees for the recompete."
1. Consider M&A to open doors
2. Focus on key markets
3. Invest wisely in targeted sectors
4. Plan ahead
5. Hire the right people
6. Build your infrastructure
A word of caution
However, Kevin Plexico, vice president of research and analysis services at Deltek Input., a market research and intelligence firm, cautions against relying too heavily on GWACs, including Alliant and NASA's Solutions for Enterprise-Wide Procurement.
That trend is expected to continue, effectively reducing the number of prime contract opportunities, Plexico said.
In addition, the growth of task orders has greatly reduced the time frame in which to pursue them compared to the traditional 30-, 60- or 90-day response time for traditional requests for proposals.
Plexico said a Deltek Input study of about 11,000 task orders from 18 contract vehicles found that more than half of them required contractors to respond in less than two weeks.