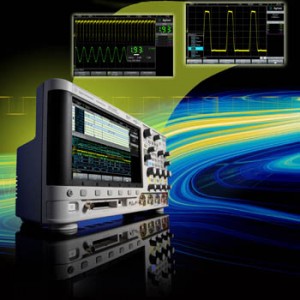 For a limited time, any customer who purchases one or more new Agilent InfiniiVision 2000 or 3000 X-Series oscilloscopes is eligible to receive a free WaveGen built-in 20MHz function/arbitrary generator + a free integrated 3-digit voltmeter (DVM) per oscilloscope.
2000 X-Series: DSOX2WAVEGEN 20-MHz function generator and DSOXDVM 3-digit voltmeter
3000 X-Series: DSOX3WAVEGEN 20-MHz function/arbitrary generator and DSOXDVM 3-digit voltmeter
Both WaveGen and DVM integration are exclusive to the Agilent InfiniiVision 2000 and 3000 X-Series oscilloscopes. Do more than you thought possible with an oscilloscope that now offers up to 5-in-1 instrument integration, made possible by breakthrough technology delivered by Agilent Technologies, the fastest growing oscilloscope company.
Start date: March 1, 2012 (Japan: April 1, 2012)
End date: August 31, 2012
Promotion code: 5.866
Fact Sheet: Oscilloscopes Redefined – Add WaveGen and DVM for Free-Promotion
Application Note: Component Testing Using an Oscilloscope with Integrated Waveform Generator
Call TestMart at 888-665-2765 for a GSA quote