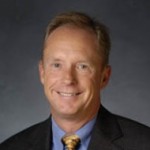 INPUT, along with other analysts, has recently expressed their opinions on what they believe are the key market drivers and government priorities over the next few years.
Most analysts seem to be in agreement that these market segments are some of the key focus areas for Government and the System Integrators that serve them.
For technology developers, the challenge in continuing their growth and success in selling to Government will be their ability to effectively map their offerings to these key business solution areas.
There is very little doubt that System Integrator firms are investing quite a bit time and money in these markets for their continued growth.
So for those of you that are relying on developing partnerships/teaming with the system integrators to grow your business, your success may very well depend on how well you map your offerings and value proposition to these market drivers.
When you are in front of an SI that has a strong interest in developing solutions in any of these focus areas can you answer questions such as:
How will your offerings support the SI community in developing unique/effective solutions in these markets?
How will SIs win more business by partnering/teaming with your firm?
By Scott Lewis, PS Partnerships