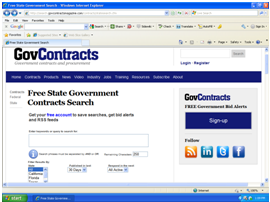 Never pay for state contract information again. Just launched today free online state and local contract search.
Unlike paid subscriptions services any business or contractor can now find thousands of open bids by keyword, state or expiration.
Get your free account to save complicated search queries, get bid alerts, monitor current open bids, and view RSS feeds.