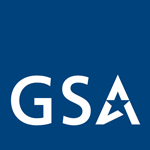 The Federal Government has been handing out a lot of grant money in the last few years, especially for The American Recovery and Reinvestment Act of 2009 (ARRA). Invariably the question arises as to whether the grantees can purchase what they need using GSA Schedule contracts. 
As a general rules grantees cannot purchase using GSA schedule contracts.  GSA makes this statement clear in Paragraph 8. of the GSA Order ADM 4800.2F, Eligibility to Use GSA Sources of Supply and Services.  This document provides detailed information regarding those agencies and organizations that have been determined to be eligible to use GSA Schedule contracts.  http://www.gsa.gov/graphics/fas/GSAOrderADM4800_2F.pdf .  There they state: "Federal grantees are ineligible to use GSA sources of supplies and services."
Under the Cooperative Purchasing Program, only state and local government entities, as defined in General Services Administration Acquisition Manual (GSAM) 538.7001, are eligible to purchase products and services from GSA Schedule 70, the Consolidated Schedule (IT SINs), or Schedule 84. As noted in the definition, the term, state and local government entities, "…does not include contractors of, or grantees of, state or local governments." Thus, state or local government grantees cannot purchase Schedule products and services under the Cooperative Purchasing Program. The ARRA and the Disaster Recovery state and local programs follow the same definitions.
There are exceptions, however. If the grantee IS a state and local government entity, they may use their grant money like any other money for their purchases. The funding source does not make them ineligible. However, they cannot assign their right to others who are otherwise ineligible.  The funding sources cannot make an otherwise eligible entity become ineligible or an ineligible entity become eligible.
The only other exception is to Public Health Emergencies (PHE) declared by the Secretary of Health and Human Services under section 319 of the Public Health Services Act. GSA specifically allows grantees to use GSA Schedules when an emergency like H1N1 flu has been declared regardless of whether or not they are otherwise eligible to use GSA Schedules. . Under these conditions any Federal grantee can use the GSA Schedules for their purchases.
Things to Do Now:
Make sure your GSA Schedule is up to date with the products or services..
Make sure that in your GSA Schedule contract you have agreed to the support the state and local government programs and separately report the sales.
Subscribe to GovContracts to receive notices of opportunities (http://search.govcontractsmagazine.com/contracts/fbosearch.cfm)
Ensure all who wish to purchase under the GSA Schedule contract are eligible to do so.  
To expand the government's ability to access your products you can get your items on a GSA Schedule contract:
Locate partners now such as Technical Communities who have already agreed to support the state and local government programs and will act for you in the market.
Make sure they have full access to the products or services that are in demand for those government markets.