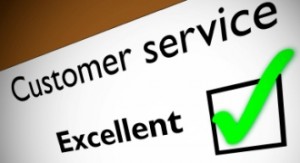 The General Services Administration may be pulling agencies away from their own contracts by wooing customers with good deals, according to one expert.
"One conclusion we can draw is that the GSA's focus on customer service, combined with an increased focus on cost reductions through strategic sourcing and shared services could be a sign of a small but telling shift," Deniece Peterson, senior manager of federal industry analysis at Deltek, wrote on her blog Aug. 3.
This year, GSA's contract sales are at or even above previous years' sales figures, according to Mary Davie, assistant commissioner at GSA's Office of Integrated Technology Services. Davie, along with other senior GSA officials, spoke Aug. 2 during Coalition for Government Procurement event.
Officials attributed the improvements to agencies, such as the Defense Department, that have recognized the value that comes from governmentwide acquisition contracts and GSA's Multiple Award Schedules. Even programs such as FedRAMP, which helps agencies move to the cloud, have helped GSA's business, according to Peterson.
At that same event, Tami Riggs, assistant commissioner in GSA's Office of Customer Accounts and Research, said her office has had a 45 percent increase in sales to state and local governments, which are  buying from the Schedule 70 IT contracts.
As GSA woos, the "the messier-than-usual fiscal 2011 procurement process" has left more money in the hands of agencies, even though the overall budget is down from 2010.
Agencies have $5 billion more for the fourth quarter of the fiscal year than in 2010, Peterson wrote.