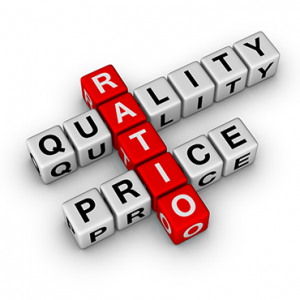 The General Services Administration is looking to change its rules for vendors' price listings on its schedule contracts.
In a proposed rule change unveiled March 3, the agency asks for public comments on amendments to the General Services Administration Acquisition Regulation that would require vendors to report transactional data from orders and prices paid by ordering activities, including orders placed against both Federal Supply Schedule contract vehicles and GSA's non-FSS contract vehicles — governmentwide acquisition contracts and governmentwide indefinite-delivery, indefinite-quality contracts.
GSA wants to roll out the changes first in a pilot with a non-schedule contract, then move on to schedule contracts.
The proposed rule change stems from recommendations in a 2010 Multiple Award Schedule Advisory Panel report, according to the Professional Services Council. The changes are aimed at providing agencies with information on prices actually paid for transactions entered into and providing some modicum of relief from the price-reduction clause by establishing "transactional data reporting" pilot program and eliminating price reduction clause reporting requirements for covered contractors.
PSC Executive Vice President and counsel Alan Chvotkin welcomed the proposed changes, but said they were long overdue. Roger Waldron, president of the Coalition for Government Procurement said he "welcomed the dialog," but had questions about costs that might be associated with the changes.