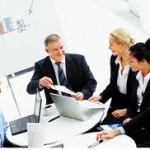 With all of the talk about IDIQs and the vehicles available for Federal buyers, do you understand the terms now in use? There are IDIQs that are GWACs, MACs, EWACs and these are different from GSA Schedules.
So what do these terms mean? IDIQs are indefinite delivery indefinite quantity contracts. The government uses IDIQs when they do not know how much product or service they need or where and when they need to have it delivered. Once the contract is awarded, the government issues delivery orders when they know what they need. 
GWACs are Government-Wide Acquisition Contracts. These are special IDIQs for Information Technology (IT) products and services that can be used by all of the Federal Government. Only special authorized agencies can award these. The most popular ones are awarded by GSA (Alliant, STARs, VETs), NASA (SEWP) and NIH (ECSIII and CIOSP). .
MACs are Multi-Agency Contracts. These are IDIQs that multiple agencies can use like GWACs but either they are not done by a GWAC authorized agency or they are not for IT products or services. The most recognized are for Telecommunications products and services awarded by GSA or the contracts awarded by DISA like Encore.
EWACs are Enterprise-Wide Acquisition Contracts. These are agency specific IDIQ contracts that cover the needs of an entire agency. They can be IT or non-IT. But other agencies cannot order from them.  An example is Department of Homeland Security Eagle and First Source contracts.
There are a lot of benefits to the GSA Schedule contracts compared to IDIQs. 
None of the IDIQs have the breadth of products and services that are available on GSA Schedules. 
GSA Schedule ordering rules are simpler than the IDIQ rules.
GSA negotiates the pricing terms and conditions so orders from GSA Schedules can be done in days instead of the months it takes to award an IDIQ. 
Unlike IDIQs, GSA Schedule contracts do not have a Maximum Order limit that limits the total dollar value of orders placed on the contract. 
GSA Schedule contracts go for up to 20 years whereas IDIQs generally are for 5-10 years.
GSA Schedule contracts can be used by state and local governments under special circumstances.
GSA Schedule customers can tailor orders to get what they need by customizing terms and conditions at the order level
Alternatives such as blanket purchase agreements and contractor team arrangements can replace the need for agency indefinite delivery/indefinite quantity contracts
GSA Schedule contracts are continuously negotiating with new contractors whereas IDIQs are awarded once every 5-10 years.  If the company is not on it at award they have to wait until the next competition.
Things to Do Now:
Identify the IDIQ contracts that cover your products or services.  Be ready to submit a proposal when the competition is opened.
Develop a teaming approach to subcontract with companies already on the IDIQs.
To expand the government's ability to access your products without worrying about which contract your products or services are on you can get your items on a GSA Schedule contract.
– Locate partners now such as Technical Communities who will act for you in the market.
– Make sure they have full access to the products or services that are in demand for the government markets.