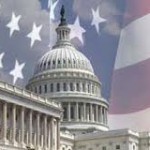 Ask business development professionals what's the key to determining whether or not to bid on a federal contract, and the one word answer you'll hear most often is "knowledge."
As Bob Lohfeld, CEO of the Lohfeld Consulting Group and a Washington Technology contributor, puts it, "the best informed win."
"The single-most important factor in making a bid decision is how well we understand the customer, the customer's requirements and objectives," Lohfeld said. "The better we understand the customer, the more likely we are to win."
Jerry Hogge, senior vice president of business development at QinetiQ North America, said, "To me, the most controlling factor in making business development pursuit decisions is how well we know the customer, how well we understand their requirements, both expressed and intangibles, and what kind of credibility or experience we've had with that customer."
Equally important, you need to know the competition and its capabilities, Lohfeld said.
In other words, "You have to fight in your own weight class," said Tony Crescenzo, COO at IntelliDyne LLC, a mid-size government consulting company. "Certainly if I get in a fistfight with Northrop Grumman or Lockheed [Martin] or SRA, I'm going to be picking up my teeth with broken fingers."
"Playing the law of large numbers does not work for small and mid-size companies," he said. "If you shoot at everything that moves, first of all you're not going to hit a lot. And second of all, there'll be a negative perception of you with the contracting shops that clearly you're not well positioned."
But small businesses especially might be tempted to use the scattergun approach as a way to join the industry. That was the thinking of Sandra Corbett, CEO of InCadence Strategic Solutions, a government consulting company she founded almost three years ago.
In this tight budget climate, she said new small businesses like hers should invest in a solid infrastructure and bid on as many contracts as they believe they could possibly win.
"The biggest pitfall is to make the mistake of not going after opportunities," she said. "I feel we can't afford not to."
Corbett uses three key indicators in deciding whether to put her company's time and resources into a bid effort. They all involve knowledge.
"No. 1, do we understand this work?" she said. "Do we have the current talent on staff to understand this technology? No. 2 is do we know this customer? Have we worked with this customer before? Do we understand what their mission is and the direction in which they are going?"
The third crucial determinant is bandwidth. "Is this a small proposal effort that we can accomplish with our internal team? Or is this a massive IDIQ set-aside for small business? If so, do we have the team in place to provide a compliant, compelling proposal?" Corbett said.
"If we don't have those, it's a pretty easy decision that we won't go after it as a prime," Corbett said, adding that she might however pursue the award as a subcontractor as part of another prime's team.
"For me, bid decisions are made not as a single decision but as a series of decisions," Lohfeld said. To help companies make rational decisions, he has created a scorecard, or check list.
"First, the opportunity has to fit our company strategically in the sense that there are certain things that we want to accomplish as a company," he said. "Indeed, the opportunities that we pursue should be building blocks to help us accomplish our strategic objectives – not procurements that are one-offs and take our company in a different direction."
Other check-off factors include: Do we understanding the client's requirements? Can we create the right solution to meet the client's objectives? Do we have the right teaming partners? Do we have the right management and technical teams in-house to carry out the work? How does the customer feel about us as a bidder? Do we know the competition and can we beat them? Will pursuing this contract help us achieve our financial objectives as a company?
If the bid process moves along successfully, "when the RFP is released it's really a perfunctory exercise to make the bid decision," Lohfeld said.
But contractors must be ready to shut down the process if the capture team is not making technical progress toward a viable bid and never take on a project that appears to be risky. The biggest warning sign of trouble is when "you just can't get inside and understand what this customer wants. You're unable to get insight," he said.