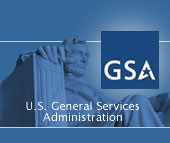 The General Services Administration couldn't endure giving up the clause that goes hand-in-hand with its Multiple Award Schedules contracts.
Officials say the clause guarantees that companies don't overcharge the government. It's intended to ensure that the government gets a price as good as, if not better than, a company's commercial clients for what's being sold on the schedules. If a company lowers a price for a client, it has to give the government that price or better. Otherwise, it faces the consequences.
"Because the pricing clause is a mechanism GSA uses to ensure the government is getting at least as good a price as a contractor's private-sector clients, it is not feasible to change the collection process," GSA officials wrote in their new report on reviewing the agency's regulations.
The White House-ordered review of regulations had officials from all agencies hunting for ways to revoke some of their rules, which continue to pile up higher and higher on companies each year.
With the headaches, even a panel of procurement experts from government and industry found that the clause's value for the schedules is questionable — particularly when it comes to buying both services and solutions, which are a mix of products and services. Products are standard and easier to compare laptops-to-laptops. Services and solutions are often slightly different, which can throw off clear comparisons.
Last year, the Multiple Award Schedule Advisory Panel recommended that Martha Johnson, GSA's administrator, remove the clause.
"At the schedule contract level, it is more difficult to determine fair and reasonable prices for services than for products, [and] meaningful competition occurs at the order level," the panel wrote.
Now the government has better ways of getting the best prices.
New purchasing rules took effect this year that mandate extra competition for larger orders, thereby canceling the need for the price reduction clause, said Larry Allen, a member of the panel and president of Allen Federal Business Partners.
"Once the new schedule ordering rules went into effect earlier this year, any reasonable justification to not at least modify the clause went out the window," he added.
Furthermore, size matters.
Vendors are already lowering their prices as agencies make larger purchases that go above the threshold at which agencies need to be asking for discounts. Federal buyers have the same, if not better, pricing protections now, Allen said.
However, the clause never dies.