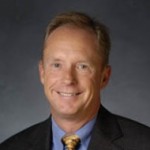 With pressure to reduce government spending, one of the greatest challenges for the SI community is to find unique ways to get agencies to spend money on IT improvements that will dramatically reduce O&M (operation & maintenance) cost, make government more efficient AND also reduce their overall long term IT spending.
As you may know, government spends somewhere up to 70% of their IT budget on maintaining their current IT infrastructure. As long as that continues, we will not be seeing much new money for IT improvements.
So the SI community has to not only find areas for government to invest but they also have to develop a compelling cost justification for government investment…say to spend $10.00 to save $20.00 on O&M, reinvest $15.00 into new IT initiatives which allows them to ALSO reduce their IT budget by $5.00.
Talk about a challenge! Without a compelling cost justification there is no way an agency will invest to reduce O&M cost
So as a product firm when you are talking to the SI community can you communicate specific cost savings when implementing your technologies? If not, you better figure out a way to do it.
It's all about investments to reduce O&M. Why do you think data center consolidation and cloud are at the top of every conversation?
My recommendation to the product firms is to quickly get with marketing and develop compelling, specific evidence in cost savings when implementing your technologies.
In today's market strong technologies are important but if it does not reduce the cost of IT you are not going to get the attention you need in developing SI alliances.