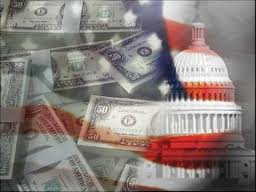 As was mentioned in our September article, effective October 1st there were new thresholds in Federal acquisitions. One big change was the increase in the Simplified Acquisition Threshold (SAT) to $150,000. The increase in the SAT increases opportunities for small businesses. During FY2010, twenty federal agencies issued more than 585,000 Simplified Acquisition contract actions totaling $9,442,964,485.00 (Source: FPDS-NG). Are you getting your share of these?
The SAT is the threshold under which the government can use less formal procedures to purchase their goods and services. Typically these purchases are done by issuing a Request for Quotation or RFQ. For those requirements under $25,000, no FedBizOps announcement is required. Agencies can use a local business list. Terms and conditions, evaluations and award are simplified and can even be done orally.
Small business set asides are mandatory for acquisitions under $150,000 (excluding those under $3,000 or on a GSA schedule). Agencies must set these aside unless there are no small businesses that can provide the requirement or perform the service. Agencies in your area will most likely use the small business in their area to fulfill their requirements.
SAT procedures can be used to acquire open market items when the total requirement is under $150, 000. These are items that are not on GSA contract because of trade agreement act restrictions, new items, or pricing issues. When this is the case, again small businesses get preference for providing those items. When the SAT procedures are competed, an agency can include those items on their GSA contract order.
Things to Do Now:
Make sure you are on the local bidders lists for any federal agency or installation in your area.
To expand the government's ability to access your products without worrying about the new thresholds you can get your items on a GSA Schedule contract.
– Locate partners now such as Technical Communities who will act for you in the market.
– Make sure they have full access to the products or services that are in demand for the government markets.