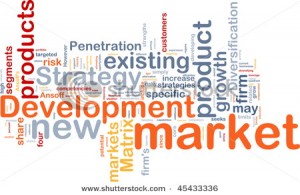 Technical Communities, the company that technical organizations rely on for proven government contracting, marketing and sales solutions, announced that Elaine Ebner has joined the company as Vice President of Sales/Market Development.
Based in Technical Communities' headquarters, Elaine Ebner is responsible for the strategic approach to the company's business expansion of government advertising and direct marketing practices.
"I am excited about Elaine joining our team at Technical Communities. Her rich and deep background in advertising sales and sales management in the technology and B2B publishing industry will be valuable in the ongoing expansion and development of Technical Communities," said Peter Ostrow, President and CEO of Technical Communities.
Prior to joining Technical Communities, Elaine was Sales Director for IDG's PCWorld and Macworld brands responsible for key accounts such as HP, Intel, Acer, Fujitsu, CDW and Xerox. She was also instrumental in developing new initiatives needed for additional revenue streams such as custom content, lead generation, social media, and seasonal programs. Prior to that, Elaine worked in numerous roles at Ziff Davis properties including as Director of Corporate Sales and Integrated Media and as National Associate Publisher of PC Week. She has also been the Publisher of Upside Magazine and has experience selling technology solutions.